9,786位

前回 9,788位




ロールプレイングゲーム

面白いと評判のロールプレイングゲーム!

Deadly Dungeons



 Google Play 更新日 : 2015/12/14

〈Android要件〉
 1.5 以上

〈インストール数〉
 50,000~100,000

〈バージョン〉
 2.3.4

〈提供元〉
 code_zombie

4.3




3,176人
プロモーション動画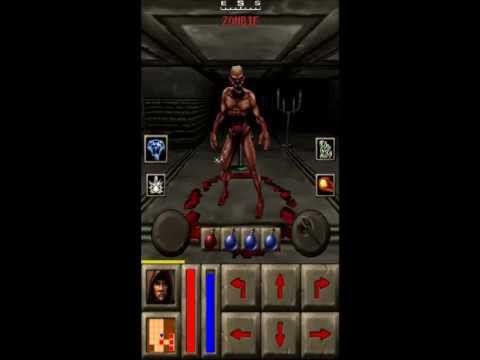 ゲーム画面 
※クリックすると拡大し、ダブルクリックで閉じます。
ゲームの説明
Deadly Dungeons is a first person RPG developed exclusively for the Android platform. It is inspired by several classic dungeon crawlers and roguelikes.

After being separated from your adventuring party, you must navigate a deadly dungeon, and fight your way through hordes of creatures in a desperate attempt to escape alive. What first begins as a simple escape to the surface turns into a fight for survival, a confrontation with an ancient evil, and a descent to hell itself.

Deadly Dungeons features several difficulty levels. Casual, an easy mode that features a god-mode that allows you to play through the game quickly without fear of dying. Normal, a standard gameplay mode with death and saving and loading. Hardcore, a permadeath mode which deletes your save game upon death (not for the faint of heart). Nightmare, an extremely difficult mode with permadeath and creatures that move twice as fast as normal.
評価数とランキング順位の推移
ゲームの評判
武器の種類はそんなに無いが、性能や付帯数値が多いので割と遊べます、ただ難易度が変わったならペナルティが増えるだけじゃなくて、入手経験値の増減や、入手アイテムの性能の違いが欲しかった、英語がまるで出来なくてもプレイに支障はまったく無いけど、ストーリーが解らないのでちと寂しい
面白い。しかし単調で飽きがくるのが早い。