4,820位

前回 5,088位




アクションゲーム

面白いと評判のアクションゲーム!

Super Mechs



 Google Play 更新日 : 2018/4/17

〈Android要件〉
 2.3 以上

〈インストール数〉
 5,000,000以上

〈バージョン〉
 端末により異なります

〈提供元〉
 Tacticsoft

4.3




71,305人
プロモーション動画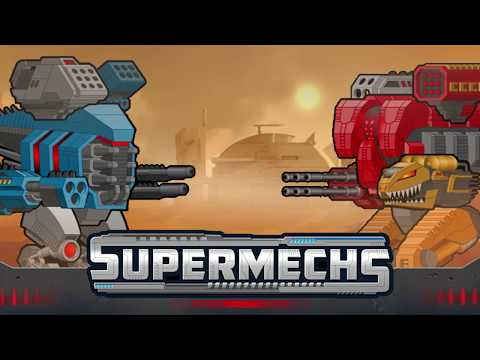 ゲーム画面 
※クリックすると拡大し、ダブルクリックで閉じます。
ゲームの説明
Liberate a post-apocalyptic world. Assemble your own invincible war robots and battle for victory!

Super Mechs is a breathtaking turn-based action game that provides you with a unique chance to create an invincible super robot!

Choose your weapons, armor and more to build your Mech warrior robot.
Create your own style and become the ultimate fighting robot.

Fight against your friends and rivals from all over the world in epic PvP battles, participate in the Super Mechs weekly tournament or advance your Mech through the single-player campaign missions.
評価数とランキング順位の推移
ゲームの評判
SUPER MECHS
GIVE UP
こういうのを待ってた
昔のフロントミッションを思い出します。こういうのを待ってました。
面白いんだけど、落ちやすい。 俺だけ?