7,177位

前回 7,183位




レース/スポーツゲーム

面白いと評判のレース/スポーツゲーム!

League of Gamers - Be an E-Sports Legend!



 Google Play 更新日 : 2017/12/5

〈Android要件〉
 4.1 以上

〈インストール数〉
 5,000,000以上

〈バージョン〉
 1.1.7

〈提供元〉
 Tapps Games

4.4




67,071人
プロモーション動画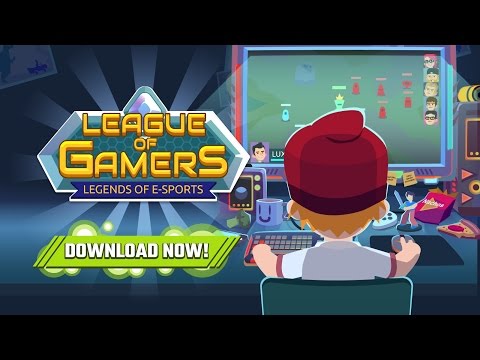 ゲーム画面 
※クリックすると拡大し、ダブルクリックで閉じます。
ゲームの説明
This is your origin story as the most legendary player in e-sport history! Rise from small local competitions to full-blown game-paloozas around the world, displaying your champion tapping talents like a real gaming pro!

HIGHLIGHTS
• WIN small competitions to rise through the E-Sports ranks and take on bigger challenges around the world!
• PLAY and master genres like MOBA, FPS, Strategy and Sport and defend your ranking as Top Gamer!
• BUILD a killer squad, recruiting only the best e-athletes to join you on your quest. Guide them to greatness and feel the rush of ganking on your competitors with a kickass team!
評価数とランキング順位の推移
ゲームの評判
面白い(笑) ただしlol知らないとわけわからないと思う
やった
まあまあな面白さ
おもしろいよー