6,711位

前回 6,677位




お手軽ゲーム

面白いと評判のお手軽ゲーム!

Money Tree - Grow Your Own Cash Tree for Free!



 Google Play 更新日 : 2020/2/14

〈Android要件〉
 4.1 以上

〈インストール数〉
 5,000,000以上

〈バージョン〉
 1.6.2

〈提供元〉
 Tapps Games

4.3




178,057人
プロモーション動画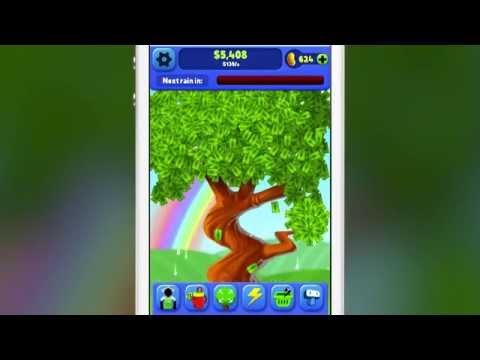 ゲーム画面 
※クリックすると拡大し、ダブルクリックで閉じます。
ゲームの説明
Take care of your own MONEY TREE in a billionaire simulator that stands out as a great and fun get rich game! With the easiness of a clicker game and the satisfaction provided by a fun rich game beside you, grow plants to full crown glory by clicking vigorously like a true capitalist savvy in money making games.

Fill your pockets with lots of fun in this money making game and cultivate the wealthiest piece of timber the world has ever seen in a tree growing app! I mean, if you really must plant a tree before kicking the bucket, it's best to play a casual game and cultivate beautiful green bills in a tree growing app!
評価数とランキング順位の推移
ゲームの評判
good game
(*^^*) (*^^*)(*^^*)
楽しいよ。空き時間にできるよ ただ、最初に英語だし。どうして遊べばいいのか分からなかった。今でも探り探りで楽しんでます
すき
ゲーム自体は悪くないが 広告の挿入頻度が高すぎる。20秒に一回は画面いっぱいに広告が。その度に消すのがあまりにも面倒くさい