パズル/思考系ゲーム
Jailbreak! Thrilling Prision Break Game



 Google Play 更新日 : 2015/11/3

〈Android要件〉
 3.0 以上

〈インストール数〉
 100,000~500,000

〈バージョン〉
 1.6.3

〈提供元〉
 Tapps Games

3.3




2,478人
プロモーション動画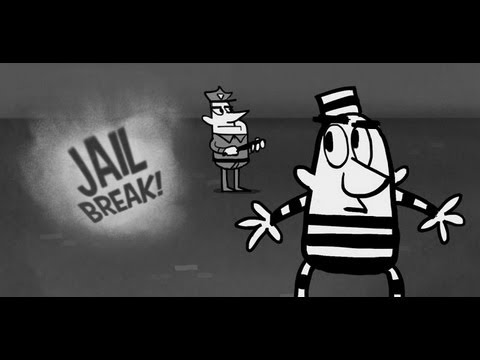 ゲーム画面 
※クリックすると拡大し、ダブルクリックで閉じます。
ゲームの説明
Night has fallen and prisoners have escaped from the jail. Find them in the silence of night without disturbing the incautious innocents that walk by the streets unaware of the situation.

Arrest all prisoners to maintain the order and safety of the city against the crime! It's not an easy task to accomplish, in the dark of the night you'll face some troubles too. That's why you need to be vigilant to defuse bombs and quick to kill the upsetting moths that will disturb your work.

Catch the prisoners in a city night will require a lot of your attention, because a good cop never arrest poor civilians that are walking on the streets, neither your own colleague who is patrolling the city too, so you'll need to pay attention to catch them all, because the prisoners are sneaking out in places that you would never thought of! And don't miss Mr. Clockman, Mr. Badgeman or Mr. Markerman - they can be very helpful in your task!
評価数とランキング順位の推移
ゲームの評判
なぜか 反応なし。
おもしろいのに シンプルでおもしろいのに、音が一切しない。BGMもタップ音も。捕まえた時に音がしたらもっと楽しめるんだろうなー。改善、お願いします!LUMIXphon P-02D
これ タッチしても反応しないし全然楽しめない
これ BGMと雰囲気が好き
面白い この雰囲気が好き