4,793位

前回 4,782位




アクションゲーム

面白いと評判のアクションゲーム!

Tallowmere
このゲームは、2018年8月31日、2017年8月11日にトップページに掲載されました。



 Google Play 更新日 : 2018/2/27

〈Android要件〉
 4.4 以上

〈インストール数〉
 5,000以上

〈バージョン〉
 350.7

〈提供元〉
 Chris McFarland

4.5




260人
プロモーション動画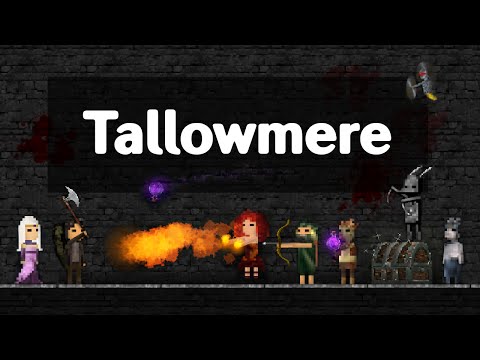 ゲーム画面 
※クリックすると拡大し、ダブルクリックで閉じます。
ゲームの説明
Indulge Lady Tallowmere. See how far through her lovingly violent dungeons you can delve in this 2D indie action roguelike-inspired platformer. New rooms are procedurally generated every time you play. Be on your guard for every randomly-placed enemy, elite, boss, and treasure chest you'll come across.

Each room gets progressively bigger, harder, and more rewarding the further you go. Use the on-screen controls to command your hero, or connect a controller to play.

How far can you make it?
評価数とランキング順位の推移
ゲームの評判
自動セーブがうまく機能しないようです。 
作者様にお願いして、手持ちのコントローラーに対応していただきました!! 改めて本当にありがとうございました(^_^) パニッシュ受けまくりで潜りまくってきます!
スマホでは操作に難アリだけど、日本語にもローカライズされていて細かい所まで凝っている。かなり面白い。隠れた名作。これでこの値段は得したかも。これからの更なる更新に期待したい。追記(段々やってると重くなり攻撃出来なかったりでゲームオーバーに。操作面も相まってストレス。)
時間を忘れる程面白いです。 でも、ネコが…
ゲーム内でなっているBGMが好きです