9,997位

前回 9,990位




アドベンチャーゲーム

Nightmarish Spawns



 Google Play 更新日 : 2019/6/15

〈Android要件〉
 4.1 以上

〈インストール数〉
 1,000以上

〈バージョン〉
 1.1

〈提供元〉
 Doubleton Game Studio

4.4




24人
プロモーション動画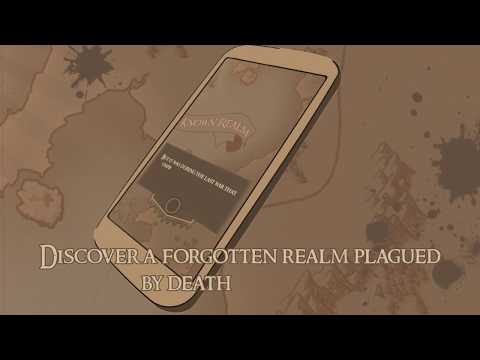 ゲーム画面 
※クリックすると拡大し、ダブルクリックで閉じます。
ゲームの説明
Welcome to Nightmarish Spawns! From the creators of the highly successful indie game: BREACHER comes a puzzle battle dungeon crawling adventure featuring hundreds of creatures, a wide variety of weapons and a game like no other.
Enter The Known Realm and defeat the Nightmarish Spawns that are plaguing the land. Use weapon upgrades, shields, spells and potions to turn the odds to your favor. Crawl inside the treacherous dungeons and discover treasures or, sometimes, your own doom.

STORY
For centuries, The Realm has endured chaos at the hands of half-crazed kings, corrupted commanders and unrepentant sinners. But it was during the last war that unprecedented madness and a darker form of sorcery came to be. Using the blood sacrifice of many, maleficent sorcerers managed to open the gates of hell and Nightmarish Spawns swarmed the land of man. It is believed that a Hellmouth of gigantic proportions is hidden in this land and serves as the passageway between hell and earth.
評価数とランキング順位の推移
ゲームの評判
コツコツ地道に進めて楽しめるパズルゲームです。スタミナや変な課金もありません。グラフィックもいい感じ。
面白い!暇つぶしには最適のパズルです。町などで武器や防具を買えるような仕組みだったらもっと面白かったと思います。
最初の読み込みが 異常に長いです なので ゲームの面白さが半減です