4,941位

前回 4,688位




パズル/思考系ゲーム

面白いと評判のパズル/思考系ゲーム!

The Room
このゲームは、2018年2月17日、2017年8月8日、2017年2月9日にトップページに掲載されました。



 Google Play 更新日 : 2015/12/8

〈Android要件〉
 2.3 以上

〈インストール数〉
 1,000,000以上

〈バージョン〉
 端末により異なります

〈提供元〉
 Fireproof Games

4.8




226,952人
プロモーション動画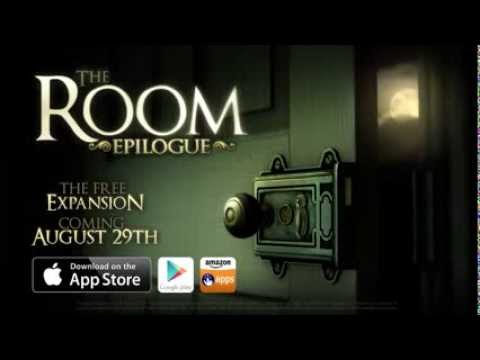 ゲーム画面 
※クリックすると拡大し、ダブルクリックで閉じます。
ゲームの説明
Welcome to The Room, a physical puzzler, wrapped in a mystery game, inside a beautifully tactile 3D world.

*****************

Praise for The Room:

• Eurogamer "...resist hurrying and savour every sliding panel and twist of a dial. The Room is the cave of mysteries from everyone's childhood; a perfect encapsulation of the fear and pleasure of discovery."
• Gametrailers "The touchscreen controls really shine. A must play" Penny Arcade "This isn't a title that is hindered by touch controls as much as its set free by them"
評価数とランキング順位の推移
ゲームの評判
Súper ingenioso
いいね
ソフトバンク202F使用。Twoはいつ対応してくれるんでしょう?待ってるんですが。
おもしろかった♪場所の移動がないので、本格的な謎解きみたいのが苦手な人にもオススメ
夢中になりすぎました。Room2もチャレンジしてみます。