Google Play 更新日 : 2018/2/14

〈Android要件〉
 4.0.3 以上

〈インストール数〉
 100,000~500,000

〈バージョン〉
 1.8.4

〈提供元〉
 Alkemis Games

4.4




10,287人
プロモーション動画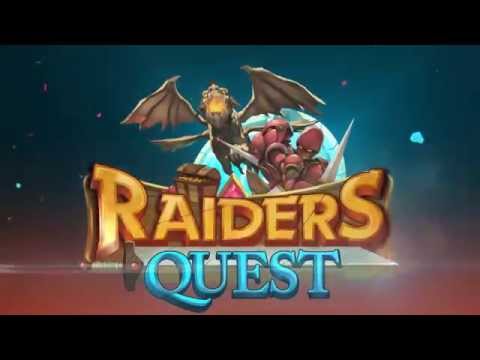 ゲーム画面 
※クリックすると拡大し、ダブルクリックで閉じます。
ゲームの説明
The Void has returned to the realm, and people of Sartosa are frozen with fear. The Guild of Raiders is their only hope…

Will you join us in the fight? Are you brave enough to answer our call?


⚔️ CREATE AND LEAD YOUR PARTY
► Head to the Dragon Altar to summon and recruit over 100 unique heroes, new characters will join the ranks every few weeks!
► Train, upgrade and evolve your champions, change their looks and manage their skills to strategize for the upcoming battles.
評価数とランキング順位の推移
ゲームの評判
単純な作りで惹かれないし絵がダサい。
日本語化と日本語をチャットで打てるようになってほしい!
動画見てガチャやスタミナ消費なしで行動できるのがユニークでいい。グラフィックやキャラがかわいい。
日本語対応シテクダサイ!
暇潰しにでもなるかと思いきや、動画広告ありきの設定なので体力が低い。