Google Play 更新日 : 2018/11/22

〈Android要件〉
 4.1 以上

〈インストール数〉
 100,000以上

〈バージョン〉
 2.7

〈提供元〉
 Appsolute Games

3.3




1,069人
プロモーション動画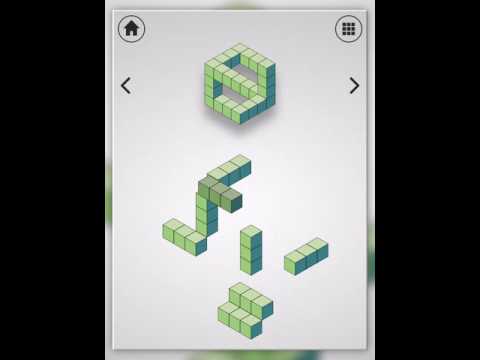 ゲーム画面 
※クリックすると拡大し、ダブルクリックで閉じます。
ゲームの説明
***** This quirky puzzle game bends the limits of space and reality to make you create structures that, in theory, should be impossible to replicate. - Pocket Gamer 8/10 *****

kubic is a unique minimalist puzzle game based on M.C. Escher's art, impossible objects and other geometric designs. The object is to construct the goal configuration from a number of pieces.

Presented in a simple, clean design and minimal art, kubic is a minimal puzzle game with over 60 escher-esque puzzles.
評価数とランキング順位の推移
ゲームの評判
久しぶりに家族でハマりました。錯視を使った面白いパズルでした。ゲームの進行とは関係ないタイミングで広告が始まり、邪魔されている感が強いので、通信オフでプレイしました。ステージ毎とか、ヒントのタイミングにしてほしいです。
こんなにもシンプルに錯視体験が得られます。パズルです。
重ねるとかつまらん
オートセーブがうまく動かない 59までクリアしたのに43に戻されました、何とかして下さい…