8,899位

前回 8,890位




その他のジャンル

Learn German with Babbel



 Google Play 更新日 : 2017/9/21

〈Android要件〉
 4.1 以上

〈インストール数〉
 1,000,000~5,000,000

〈バージョン〉
 5.7.0.090411

〈提供元〉
 Babbel

4.5




38,007人
プロモーション動画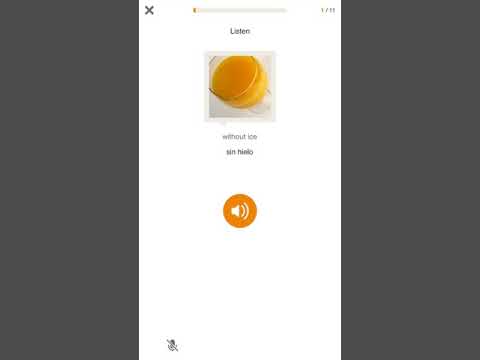 ゲーム画面 
※クリックすると拡大し、ダブルクリックで閉じます。
ゲームの説明
Are you ready to learn German? Welcome to Babbel. Discover Babbel's wide variety of courses and start making progress quickly.

Join millions of happy users, download the app and try out the first lesson for free!

DISCOVER A NEW LEARNING EXPERIENCE
Whether for school, work or travel, Babbel makes learning German fun and easy for learners of all levels.
Intuitive courses designed by linguistic experts engage you in practical German conversation skills from the very first lesson.
評価数とランキング順位の推移
ゲームの評判
勉強になります 発音練習ができるのが良い。出てくる写真もきれいです。