9,392位

前回 9,373位




その他のジャンル

Babbel – Learn Spanish



 Google Play 更新日 : 2018/3/14

〈Android要件〉
 4.4 以上

〈インストール数〉
 1,000,000~5,000,000

〈バージョン〉
 20.3.1

〈提供元〉
 Babbel

4.4




51,117人
プロモーション動画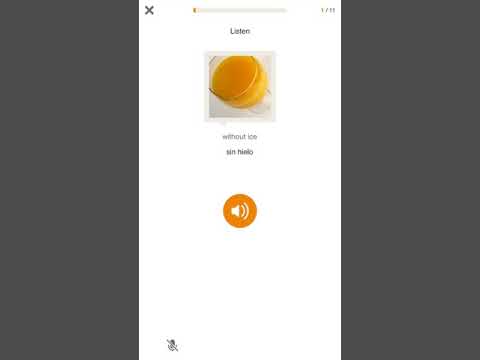 ゲーム画面 
※クリックすると拡大し、ダブルクリックで閉じます。
ゲームの説明
Speak Spanish with confidence. Discover Babbel's wide variety of courses and start making progress quickly — get the app named one of Google Play's Best Apps 2015!

Join millions of happy users and try out the first lesson for free.

DISCOVER A NEW LEARNING EXPERIENCE
• Whether for school, work or travel, Babbel makes learning Spanish fun and easy for learners of all levels.
• Intuitive courses designed by linguistic experts engage you in practical Spanish conversation skills from the very first lesson.
評価数とランキング順位の推移
ゲームの評判
NICE APPLICATION
日本語非対応 ですが、2言語同時習得でいいと思います。
素晴らしい これのフランス語版を使って非常に気に入ったので、スペイン語版もインストールした。やはり素晴らしく学びやすい。