5,257位

前回 5,258位




シミュレーションゲーム

面白いと評判のシミュレーションゲーム!

Fallout Shelter
このゲームは、2018年4月27日にオススメゲームに選定されました。



 Google Play 更新日 : 2020/1/13

〈Android要件〉
 4.1 以上

〈インストール数〉
 10,000,000以上

〈バージョン〉
 1.13.25

〈提供元〉
 Bethesda Softworks LLC

4.6




3,159,793人
プロモーション動画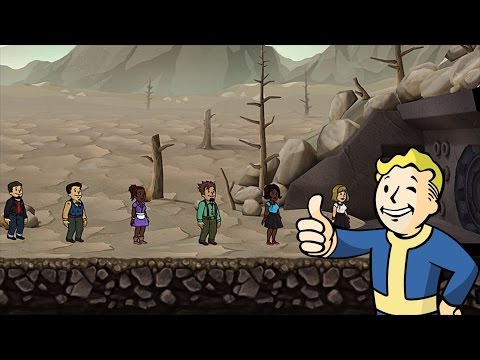 ゲーム画面 
※クリックすると拡大し、ダブルクリックで閉じます。
ゲームの説明
** Google Play Best of 2015 **
Mobile Game of the Year - 2016 DICE Awards
Winner 2015 Golden Joystick Best Handheld/Mobile Game

"Might just be the best free-to-play game out there" - GamesBeat
"Probably the best game of E3 2015" – Gizmodo
"Fallout Shelter is simple to play and addictive as hell." - GameZone

BUILD THE PERFECT VAULT
Create a brighter future…underground! Select from a variety of modern-day rooms to turn an excavation beneath 2,000 feet of bedrock into the very picture of Vault Life.
評価数とランキング順位の推移
ゲームの評判
PS4の様に日本語で出来たら良いなぁ
よい
it is a fun and excitement game
Cuando carga el \"vault\" la aplicación se cierra de la nada
よい