9,401位

前回 9,401位




レース/スポーツゲーム

MegaRamp Skate & BMX FREE



 Google Play 更新日 : 2013/12/11

〈Android要件〉
 4.0 以上

〈インストール数〉
 1,000,000以上

〈バージョン〉
 1.3

〈提供元〉
 B5 Pocket Studio

3.9




45,059人
プロモーション動画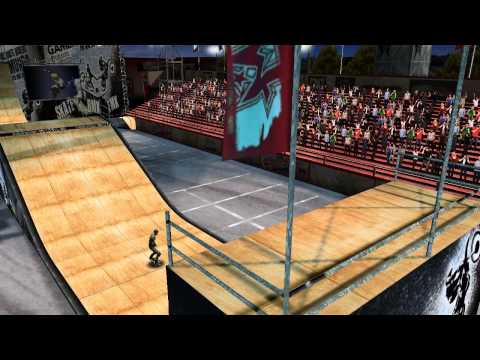 ゲーム画面 
※クリックすると拡大し、ダブルクリックで閉じます。
ゲームの説明
(•‿•) Thx to all MegaRamp Fans (•‿•)
#1 iPhone APP overall in Switzerland
#1 iPAD Sports Game in Chile, New Zealand, Norway and Switzerland

★★★ MegaRamp The Game is a high-end application. For optimal performance please close all other applications before running MegaRamp on your device.★★★

SKATE! BMX! The biggest MegaRamps! The sickest tricks! Be a Pro!

MegaRamp: The Game brings you the insane adrenaline of Skateboarding and BMX riding on the world's largest action sports superstructures. Travel the world, master new skate and bmx tricks, get new gear, and learn from the pros.
評価数とランキング順位の推移
ゲームの評判
いえい さいこーです!!!!!!!!!!!!!!!!!!!!!!!!!!!!!!!!!!!!!!!!!!!!!!!!!!!!!
なにこれ? ゲームをしようとしたのに何故か出来ない。 どうなってるんですか?
スケートボート わかんない
フォー 最高のゲームだリアリティー高い
😆⤴⤴やべえ