6,886位

前回 6,874位




パズル/思考系ゲーム

面白いと評判のパズル/思考系ゲーム!

Defense Craft Strategy Free



 Google Play 更新日 : 2015/2/27

〈Android要件〉
 1.5 以上

〈インストール数〉
 500,000~1,000,000

〈バージョン〉
 4.5

〈提供元〉
 Central Bytes Ltd

3.9




3,955人
プロモーション動画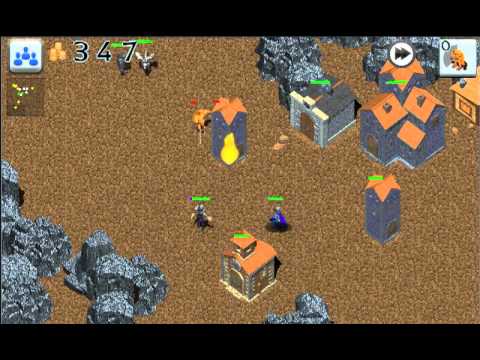 ゲーム画面 
※クリックすると拡大し、ダブルクリックで閉じます。
ゲームの説明
Real time strategy, tower defense and adventure rpg fuse in one ultimate game: Defense Craft.
Especially optimised for large screens.The maps are massive and there are numerous units to control and monsters to battle. HD graphics enhance the dynamic action on screen and bring out the lushness in the varied environments.
Get lost in arid deserts and explore snowy wastelands and don't forget to stop off at some of the exotic islands along the way.Pit your units against ferocious knights, accurate archers, grotesque trolls, fearsome orcs, mighty dragons, horrific skeletons and many other enemies.If your units aren't up to battling these varied foes then train them in your castles to toughen them up. Just like in RPG games your soldiers and towers gain experience and become stronger and harder to kill after every fight they survive.Different towers can be built and upgraded to improve their range, damage, speed and strength.Money greases the wheels of war so if you need more then just extract it from your goldmines.Defend your different castles at all costs. Epic medieval battles with tens of enemies;Special units and powerful magic towers.
評価数とランキング順位の推移
ゲームの評判
結構面白い、難易度もいいかんじφ(..)
まぁ、無料版だからな。 飽きるまでは面白いよ。(^_^)
ウィルスの危険あり セキュリティソフトが反応したのでインスコするときは気をつけてください
楽しいけどすぐ飽きる・・・