その他のジャンル
Connected Mind (mind mapping)



 Google Play 更新日 : 2017/1/1

〈Android要件〉
 4.0.3 以上

〈インストール数〉
 5,000~10,000

〈バージョン〉
 1.5.0

〈提供元〉
 Keith Coughtrey

4.2




187人
プロモーション動画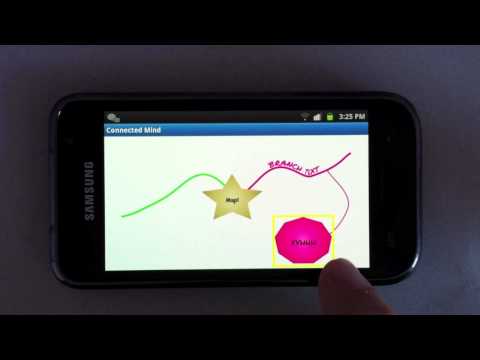 ゲーム画面 
※クリックすると拡大し、ダブルクリックで閉じます。
ゲームの説明
Mind mapping apps fall into two camps:
• true mind mapping - as first described by Tony Buzan in his book called "Use Your Head"
• pseudo mind mapping - a chart where text is horizontal and usually in bubbles with automatic layout

Connected Mind is the only app (other than Buzan's own iMindMap) that aims to support true mind mapping. The key difference is that true mind maps are unique, personalised and distinctive, which helps make them memorable. In contrast, pseudo mind maps all tend to look very similar.
評価数とランキング順位の推移
ゲームの評判
最悪!日本語だと使えない ファイルを開き直すと、タイトルが???となってしまい、一部本体ノードもすべて?で表記されてしまい。せっかく書いた内容が全部無駄に。すぐにアンインストールしました。 お金を返して欲しいです。