アーケードゲーム
面白いと評判のアーケードゲーム!
Attack of the Wall St. Titan



 Google Play 更新日 : 2014/8/4

〈Android要件〉
 2.1 以上

〈インストール数〉
 50,000~100,000

〈バージョン〉
 1.30

〈提供元〉
 Dark Tonic

3.9




1,094人
プロモーション動画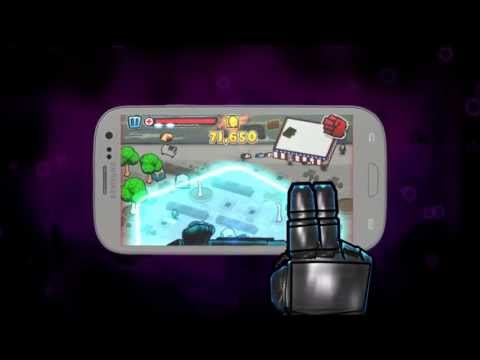 ゲーム画面 
※クリックすると拡大し、ダブルクリックで閉じます。
ゲームの説明
Selected by Indie Game Magazine as one of the best mobile arcade games of 2012!

German version available: https://play.google.com/store/apps/details?id=com.immanitasentertainment.boersentitan

★ Physics based destruction
★ Tons of fun mini-objectives
★ Insane powerups
★ Hit all the score targets and remove all ads for free!

A giant robot, built to destroy and subjugate the masses. Reprogrammed by an anonymous hacktivist to turn on your evil corporate creators, you are the Wall Street Titan. Clash with the military, crush cars & tanks! Occupy Wall Street with a giant robot fist!
評価数とランキング順位の推移
ゲームの評判
悪質 異常に広告が出てくる。 内容も別に何ともない普通のゲーム。というか20年前のファミコンより劣るゲーム。 そんなレベルのゲームなのに広告を嫌なほど見させられる。
ウンウン たのしいよ!
まぢありえない!ι(`ロ´)ノ 強制終了で全然プレイできないんだけど! はよ、改善して!!
あー いい
最高のゲーム ストレス解消にはちょうどいいゲームです