7,702位

前回 7,382位




ロールプレイングゲーム

面白いと評判のロールプレイングゲーム!

Downtown Mafia: Gang Wars (Mobster Game) Free



 Google Play 更新日 : 2018/10/20

〈Android要件〉
 端末により異なります

〈インストール数〉
 1,000,000以上

〈バージョン〉
 端末により異なります

〈提供元〉
 DYNAMICNEXT

4.4




72,485人
プロモーション動画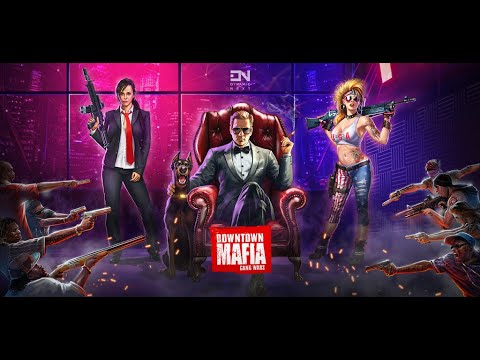 ゲーム画面 
※クリックすると拡大し、ダブルクリックで閉じます。
ゲームの説明
★★★★★
Best CLASSIC Multiplayer Mafia Wars RPG with in-depth Strategy features

Addictive text based Mafia RPG with GANG WARS, TURF WARS, BOSSES, MERCENARIES, HIT-LIST, CITIES, MISSIONS, FIGHTS, TOURNAMENTS and lots more.

Join now and become the biggest Godfather in Mafia City.
#1 Mafia Game on the Store
(More than 1.5 Million downloads in Android)

Downtown Mafia - Live to Fight, Fight to Win!
評価数とランキング順位の推移
ゲームの評判
面白い よし(笑)
564 788 104 564 788 104
英語ある程度読めて意味わかてもおもしろありまへんわー、好きな人もいるとわおもいますー