7,808位

前回 7,830位




シミュレーションゲーム

面白いと評判のシミュレーションゲーム!

Trailer Park Boys: Greasy Money - Tap & Make Cash



 Google Play 更新日 : 2020/1/3

〈Android要件〉
 5.0 以上

〈インストール数〉
 1,000,000以上

〈バージョン〉
 1.19.2

〈提供元〉
 East Side Games Studio

4.6




241,420人
プロモーション動画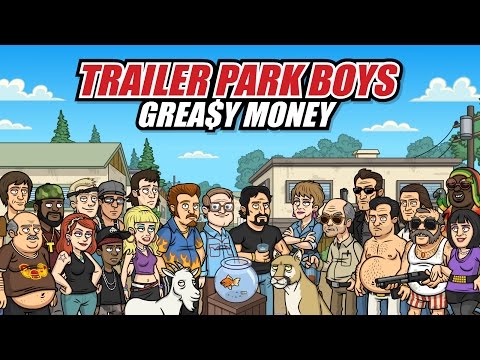 ゲーム画面 
※クリックすると拡大し、ダブルクリックで閉じます。
ゲームの説明
Now featuring live events each weekend!

There's no stoned raccoons, but we have a stoned cougar!

Based on the hit comedy TV show, Trailer Park Boys: Greasy Money is an idle game where you manage businesses in the Sunnyvale trailer park.

Tap to build businesses, get customers and make greasy money! Upgrade your money making ventures to get rich quick and become a trailer park idle tycoon.

評価数とランキング順位の推移
ゲームの評判
最初は面白いです。
またバグってるけど?
Entertaining
日本語訳は無いけど楽しめるはず
最悪!俺の時間返してー‼データ消えて最初から・・・もうやらない