3,777位

前回 3,802位




お手軽ゲーム



 Google Play 更新日 : 2016/2/26

〈Android要件〉
 2.3 以上

〈インストール数〉
 5,000,000以上

〈バージョン〉
 1.74

〈提供元〉
 Ezone.com

4.6




167,499人
プロモーション動画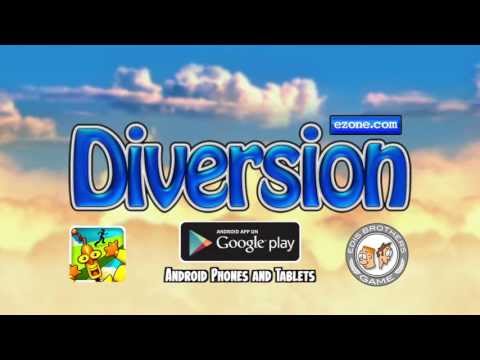 ゲーム画面 
※クリックすると拡大し、ダブルクリックで閉じます。
ゲームの説明
Monkeys! Cats! Frogs! Pigs! Dinos! and More! Plus 30 new levels! Plus all new World 7 with the dreaded Snail Boss!

Like platform games? Like running games? Well, you're gonna luv Diversion: 255 levels, 8 Worlds, 700+ characters - one touch!

- Challenging gameplay requires timing and puzzle solving
- Cheat codes for in-game prizes: gem packs, characters, levels!
- Daily Bonus! Earn gems and characters every day you play!
- Boss battles!
評価数とランキング順位の推移
ゲームの評判
☆みんなハロハロ☆\n超ー一面白い!(*-.-*)ww\n一回やると、ずっとーハマって終わりたくなっても、終われないww\n超ーハマっちゃうから、みんな絶対やってみて~★☆\nそんで、みんなコメント書いてくださ一い!!\n全クリした時の、達成感や爽快感が、ハンパないですよ!★☆
面白い、早く先に進みたい
おもしろい
これいあわあ!、\nステージ2なう
いまでしょ!