Google Play 更新日 : 2013/12/6

〈Android要件〉
 2.2 以上

〈インストール数〉
 5,000~10,000

〈バージョン〉
 1.3.3

〈提供元〉
 Flex Friday Software

4.2




297人
プロモーション動画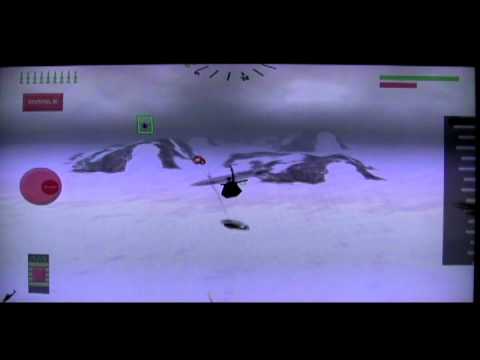 ゲーム画面 
※クリックすると拡大し、ダブルクリックで閉じます。
ゲームの説明
Sale Just Because!


*** "Every good mobile operating system needs a solid flight simulation app, and Android has found that in Stealth Chopper 3D" - Android Central ***

Take Command of a Modified Black Hawk Stealth Combat Helicopter in this action packed Flight Simulator!
Fly SEAL TEAM SIX in 4 unique environments. Fight off enemy tanks, guns, and aircraft with you arsenal of weapons. Use your chopper on various missions including attack, assault, and reconnaissance (bonus level to kill Osama included). Stealth Aircraft are essential for conducting Modern Warfare. You must be able to fly at high speeds, low altitude, and on short notice. Only the best pilots need apply. Do you have what it takes?
評価数とランキング順位の推移
ゲームの評判
誰か ミッション5? 電車にチームを乗せるやつの クリアの仕方がわかりません 助けてください
自機は輸送機だけど ゲーム内容は悪く無いかな