その他のジャンル
Programming Hub, Learn to code



 Google Play 更新日 : 2017/9/20

〈Android要件〉
 4.1 以上

〈インストール数〉
 1,000,000~5,000,000

〈バージョン〉
 3.3.0

〈提供元〉
 Nexino Labs Pvt Ltd

4.3




51,015人
プロモーション動画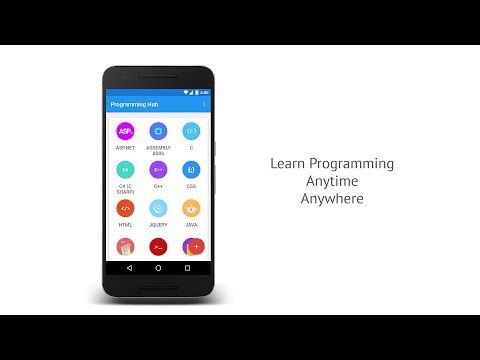 ゲーム画面 
※クリックすると拡大し、ダブルクリックで閉じます。
ゲームの説明
Programming Hub is your one-stop solution to learn all the top programming languages - anywhere, anytime!

With a huge collection of programming examples, complete course material and compiler for practice, all your programming needs are bundled in a single app for your daily practice.

What all programming languages you can learn?

★C Programming:C programming is a powerful general-purpose language.If you are new to programming then C Programming is the best language to start your programming journey.In practical C programming is used in Embedded stuff, Systems programming.
評価数とランキング順位の推移
ゲームの評判
I want to use this app in Japanese.Could you add to language setting for Japanese? Thanks.
できないならわかってても返事してください 返事が来ないので消します、
言語の追加を… Lua 言語を追加して欲しいです!
リクエスト リクエストしても、追加されない。
よい よい