8,725位

前回 8,727位




アーケードゲーム

面白いと評判のアーケードゲーム!

Agent Dash



 Google Play 更新日 : 2018/8/13

〈Android要件〉
 4.1 以上

〈インストール数〉
 10,000,000以上

〈バージョン〉
 5.1.2_818

〈提供元〉
 Full Fat

4.2




380,687人
プロモーション動画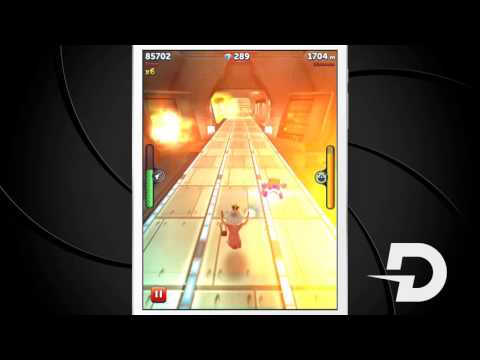 ゲーム画面 
※クリックすると拡大し、ダブルクリックで閉じます。
ゲームの説明
RUN FOR QUEEN & COUNTRY
The ultimate spy blockbuster! Enjoyed by over 20 million players, sneak into the top secret action game from the makers of Flick Golf, All Star Quarterback & Flick Soccer.

It's the most intense, explosive running game that you can squeeze into your phone!

"The pinnacle of the genre" - Pocket Gamer

DASH ANOTHER DAY
Take control of the audacious Agent Dash or one of a huge cast of heroes & villains, including the Queen!
評価数とランキング順位の推移
ゲームの評判
広告がウザイ 毎回起動する度にロードがやや長いのとミスしてコンテニューする時は動画を見なくてはならない。そのウザさが半端ないので、イマイチですな。
Cannot play at all Freeze at FullFat logo splash. Tested on Intel Atom CPU, Acer A3 A30
レスポンス微妙 テンプルやろっと。
権限が増えたよ…なぜ?アプリの説明には書かれてないし…。 Masa T.
面白いけど…… フリーズが多い!面白いのにもったいない!フリーズなければ☆5