お手軽ゲーム
Block Basher Demo



 Google Play 更新日 : 2014/10/15

〈Android要件〉
 4.0.3 以上

〈インストール数〉
 50,000以上

〈バージョン〉
 1.07

〈提供元〉
 Phone Gear

3.4




517人
プロモーション動画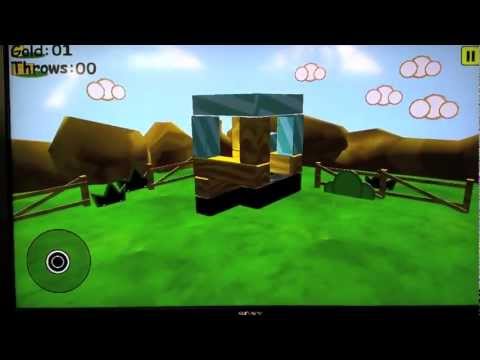 ゲーム画面 
※クリックすると拡大し、ダブルクリックで閉じます。
ゲームの説明
** This is a demo to the full game which can be purchased. This is a way to test if the game works on your device. Search for 'Block Basher Full' if your interested in playing the full version

Block Basher is a unique 3D physics puzzle game where structures of blocks containing unique colored blocks must me knocked down in the least amount of throws possible. Use a combination of wit, brute force, (explosions) Nitro blocks, Pop blocks, and Implosion blocks to cause destruction to these structures.

This game takes the simple premise of Jenga and expands on it for an interesting game experience. No other game on the market has you destroying structures of blocks quite like this. This game works great on both phones and tablets. This Demo contains the first 15 levels to get you familiar with the game. The full paid version will have 65 levels with more levels added in the future.
評価数とランキング順位の推移
ゲームの評判
ツカナイヨ~~~~~~~~~ 
、、 つかない!!!!!!!!!!!!!!!!!!!!!!!!!!!!!!!!!!!!!