9,566位

前回 9,578位




シミュレーションゲーム

Stray Cat Simulator



 Google Play 更新日 : 2019/7/1

〈Android要件〉
 デバイスにより異なります

〈インストール数〉
 50,000以上

〈バージョン〉
 デバイスにより異なります

〈提供元〉
 Gluten Free Games LLC

4.4




3,731人
プロモーション動画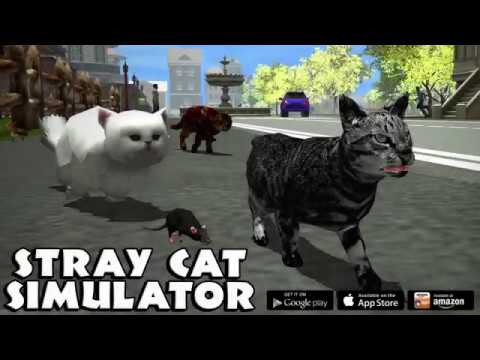 ゲーム画面 
※クリックすると拡大し、ダブルクリックで閉じます。
ゲームの説明
Pick your favorite breed and live the life of a Stray Cat! Survive in a massive city filled with dangerous dogs, feisty felines, and tasty rodents! Raise your family, pounce on mice, and battle for your life against birds, rats, and dogs!

Download the Stray Cat Simulator today while it's 50% OFF for a very limited time!

Game Features
REALISTIC SIMULATOR
You'll need to maintain your health, hunger, thirst, and energy if you're going to survive the harsh life of a alley cat on the street!
評価数とランキング順位の推移
ゲームの評判
子供は+のところを押して、開いた画面の右にあるRaiseを押せば作ることができますよ。ただしレベルが低かったり、パートナーがいないと作れません。パートナーは他の猫と戦って、一定まで体力を減らすと出てくるボタンを押せば、その猫がパートナーになります。
子供の作り方分からん