8,423位

前回 8,422位




ロールプレイングゲーム

かわいいと話題のロールプレイングゲーム!

Haypi Monster 3



 Google Play 更新日 : 2020/1/17

〈Android要件〉
 4.1 以上

〈インストール数〉
 1,000,000以上

〈バージョン〉
 2.0.30

〈提供元〉
 Haypi Inc

4.4




54,023人
プロモーション動画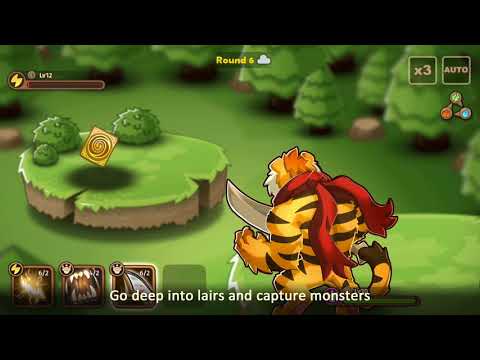 ゲーム画面 
※クリックすると拡大し、ダブルクリックで閉じます。
ゲームの説明
The story takes place on a beautiful and mysterious land, where lives a variety of bizarre monsters. Each trainer has a dream in his mind -- to get his fondest monsters in search of this land and fight with them.
[Features of the game]
--Explore this vast and mysterious mainland
It's worthwhile to search everywhere on this vast expanse of land. Defeat the annoying monsters and BOSSES that block your way; Help troubled inhabitants solve their problems in exchange for rich rewards; Bargain with vendors to buy rare goods. Moreover, lairs with haunting creeps, formidable force and ancient treasury in the desert ruins… They are all waiting for you.
評価数とランキング順位の推移
ゲームの評判
ポケモンみたいで可愛い! レベルアップで進化したりすごく 楽しい!ただ、捕まえる為のキャプチャーカードが銀貨で買えないので☆-1。
金返せ アプリ自体は良かったんだが 金貨を買っても反映されない
ぅん 途中から全然レベル上がらないケド…ハマる
よいよ
良い