パズル/思考系ゲーム
面白いと評判のパズル/思考系ゲーム!
Majesty: Northern Kingdom



 Google Play 更新日 : 2020/5/20

〈Android要件〉
 4.1 以上

〈インストール数〉
 500,000以上

〈バージョン〉
 1.0.14

〈提供元〉
 HeroCraft Ltd.

3.7




15,758人
プロモーション動画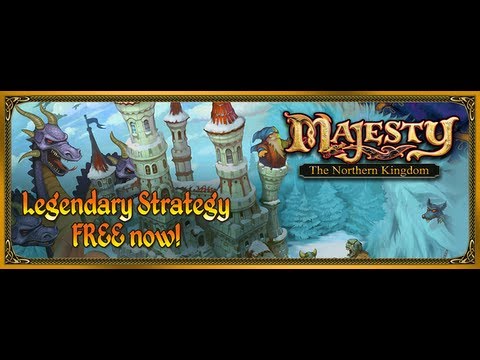 ゲーム画面 
※クリックすると拡大し、ダブルクリックで閉じます。
ゲームの説明
Play the free version of this great indirect control strategy based on the hit game Majesty: The Northern Expansion!

Do you know the easiest way to get rid of a dragon?
Just dip a nice chunk of meat in a barrel full of poison and feed it to that dragon. Of course it's not the most heroic method but it is very safe and effective.
Another option is to offer a bounty on the dragon's scales. After that the only thing you have to do is wait while the army of heroes, wizards and freaks drive a monster to its end.
評価数とランキング順位の推移
ゲームの評判