シミュレーションゲーム
Idle Dungeon Village Tycoon - Adventurer Village



 Google Play 更新日 : 2020/5/14

〈Android要件〉
 5.0 以上

〈インストール数〉
 100,000以上

〈バージョン〉
 1.3.0

〈提供元〉
 BINGGOU Games

3.0




800人
プロモーション動画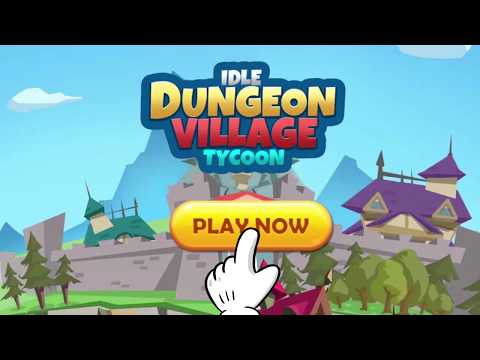 ゲーム画面 
※クリックすると拡大し、ダブルクリックで閉じます。
ゲームの説明
Are you ready for dungeon village adventures?

Run your village and recruit the best adventurer for Mysteryland exploration!

Start with a small tavern and build another shop to make your business grow. Run your own weapon and armor shop and magic item shop. Let the adventurer prepare for the next dungeon explorations!

Research for new products to improve the quality of the products, services, and shops. Make your village grow!
評価数とランキング順位の推移
ゲームの評判
画面内のアイコンが邪魔 出店のタップ判定がおかしい
Good.