9,921位

前回 9,915位




アドベンチャーゲーム

Dungeon Shooter Free



 Google Play 更新日 : 2018/10/31

〈Android要件〉
 4.2 以上

〈インストール数〉
 10,000以上

〈バージョン〉
 1.2.23

〈提供元〉
 IMCrazy

4.2




325人
プロモーション動画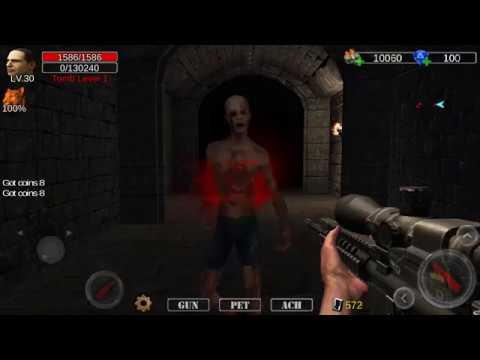 ゲーム画面 
※クリックすると拡大し、ダブルクリックで閉じます。
ゲームの説明
*************** TOP *********************
1. About the Death Cave:
There are three white stones in the scene, each one destroyed will reduce the ability of the boss, Be careful to avoid the boss before these stones are destroyed.(It will drops Blood Gem and Ancient Runes after V1.1.19)

2. About guns dropping:
Dialogues with the guard, click on the Creatures dialog box, and then fight,there is a chance to drop guns after killing boss.

評価数とランキング順位の推移
ゲームの評判
なんの説明も無くいきなり地獄と化した墓の中に放り出されてわんこと一緒にサバイバル。わんこは見た目は頼りないけど頼りになるぞ(というかわんこしかいない)個人的には好きだけど色々と説明不足。ゲーム内で説明は無いが弾丸のアイコンをタップするとゲーム内通貨と引き換えに弾丸補充できる事さえわかれば弾切れになることはほぼ無いと思う。ゲームプレイは単調なので飽きるのは早いと思う。
ハクスラ系FPS。暗すぎて周りが全然見えない、設定が何も無い、操作性が悪い。せめて操作性の悪いスマホなんだから照準合わせたら自動で撃つぐらいは出来てほしかった。追記、ある程度進めたら弾切れになった、が銃弾を補充する手段が無い。敵からのドロップは少な過ぎるしどうしようもない