7,360位

前回 7,365位




ロールプレイングゲーム

面白いと評判のロールプレイングゲーム!

Sorcery!
このゲームは、2017年12月26日にオススメゲームに選定されました。



 Google Play 更新日 : 2019/8/13

〈Android要件〉
 2.3 以上

〈インストール数〉
 100,000以上

〈バージョン〉
 1.5a1

〈提供元〉
 inkle Ltd

4.3




8,014人
プロモーション動画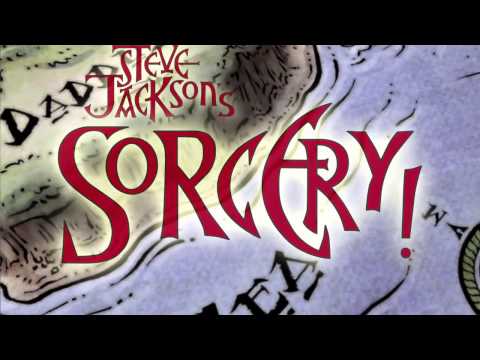 ゲーム画面 
※クリックすると拡大し、ダブルクリックで閉じます。
ゲームの説明
From legendary designer Steve Jackson, co-founder of Lionhead Studios (with Peter Molyneux), and Fighting Fantasy and Games Workshop (with Ian Livingstone); and inkle, the studio behind the award-winning Frankenstein app, Sorcery! is an interactive adventure like never before.

"You should choose to own this adventure" -- Eurogamer

"Inkle's adaptation of Sorcery! takes the genre to a whole new level" -- Kotaku

"This is some of 2013′s best interactive storytelling" -- IGN UK
評価数とランキング順位の推移
ゲームの評判
テーブルトークというものを知りませんが普通に面白いです。ただファンタジー作品なので調べる単語多くて大変です。
懐かしのゲームブックがスマホで遊べて楽しいです。英語のみですが、楽しい教材としてプレイしてます。日常会話では使わない単語も多いので、ちょっと大変ですが、辞書で調べつつ最後まで出来ました。
awesome! I rember my journey when I was a child. This app is my best. I hope i could play it in my native lauguage, Japanese!
是非日本語化を! お願いします
please Japanese Version please!