8,370位

前回 8,347位




ロールプレイングゲーム

11月29日にオススメゲームに選定!

The Bard's Tale - Xperia Edn.
このゲームは、2017年11月29日にトップページに掲載されました。



 Google Play 更新日 : 2015/4/18

〈Android要件〉
 端末により異なります

〈インストール数〉
 10,000以上

〈バージョン〉
 1.6.8

〈提供元〉
 inXile entertainment

4.6




1,504人
プロモーション動画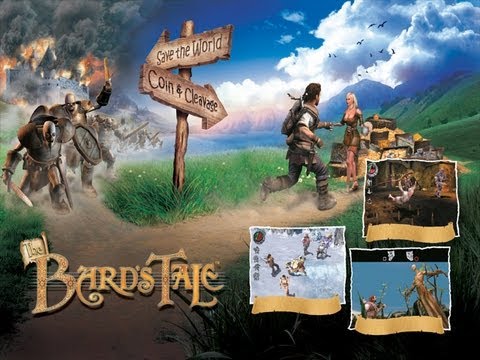 ゲーム画面 
※クリックすると拡大し、ダブルクリックで閉じます。
ゲームの説明
★★★★★ "The Bard's Tale is easily the funniest game I've ever played" – IGN ★★★★★

They said it couldn't be done… a full-scale massive 3D epic role-playing game on Android! See why it's the BIGGEST Android game ever made! The Xperia™ Edition comes with a bonus of 6K in-game gold!

NOTE: Additional assets downloaded after install require at least 1.7GB of free space.

RECOMMENDED DEVICE SPECIFICATION: 1GHz or higher CPU; Adreno 205, Tegra 2, SGX 540 or Mali 400 or higher GPU.
評価数とランキング順位の推移
ゲームの評判
洋ゲー界隈では伝説ゲーらしい その場その場の状況に適した様々な能力を持つ仲間を召喚し道を開き敵と対峙します。ウィットに富んだ物語や会話は全編英語でのフルボイスですが英文字幕も同時に表示されるので理解できると思います。このXperia版では開始時にゲーム内通貨で追加の6000ゴールドが与えられ、とりあえずの武器と防具が揃えられるようになっています。またこのゲームにはオマケとして初期三作品Bard's Tale I, II, IIIも付いているので興味のある方はどうぞ。