アクションゲーム
Dark Dot - Unique Shoot 'em Up



 Google Play 更新日 : 2019/4/19

〈Android要件〉
 4.1 以上

〈インストール数〉
 100,000以上

〈バージョン〉
 2.0.5

〈提供元〉
 Inzen (iCandy)

4.2




4,584人
プロモーション動画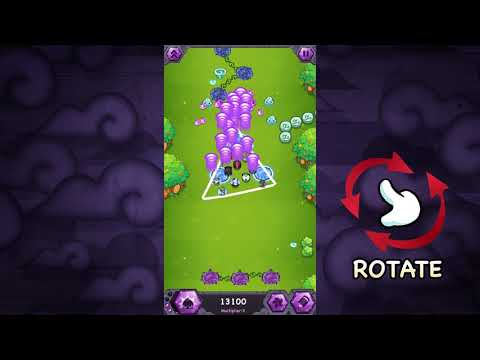 ゲーム画面 
※クリックすると拡大し、ダブルクリックで閉じます。
ゲームの説明
FORMATION BASED ACTION SHOOT 'EM UP (SHMUP)
Dark Dot is an unique vertical scrolling action shooter (SHMUP) that allows you to draw and manipulate your very own army of Darklets using formations. You'll find familiar SHMUP controls alongside unique features and characters that will enhance your gameplay experience like no other!

DRAW, RESIZE & ROTATE
You can Draw, Resize and Rotate to manipulate your formations and shoot to eliminate all who would stand in your way! Dark Dot takes drawing to a brand new level with easy to use controls and manipulation.
評価数とランキング順位の推移
ゲームの評判
WARNING!!警告←ここだけ日本語
見ての通り 英語です。海外製だからか課金仕様はかなり控え目。ガチャの内容自体もかなり種類が少ないです。そもそもそんなに課金するような感じでもないですね。ステージ最初に隊列を描く仕様は正直いらないどころか邪魔くさささえあります。弾をプレイ中いつでも変更できる仕様ですが弾の強化はなく、一般的なシューティングにおけるボムのようなものの挙動が弾により違うくらいです。使いにくい弾も多く、編成が大きいため地味に難しいです。弾自体に変化が加わるなどして調整を加えていくことがあればかなりの良ゲームになりそう。結構好きです。
終わりはない
関清和