3,726位

前回 3,734位




アクションゲーム

面白いと評判のアクションゲーム!

Knights & Dragons - Action RPG



 Google Play 更新日 : 2019/12/19

〈Android要件〉
 4.0 以上

〈インストール数〉
 10,000,000以上

〈バージョン〉
 1.60.000

〈提供元〉
 Deca_Games

4.5




452,125人
プロモーション動画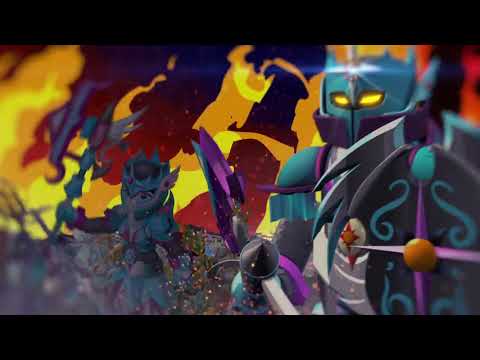 ゲーム画面 
※クリックすると拡大し、ダブルクリックで閉じます。
ゲームの説明
Knights & Dragons is a non-stop action role playing game with endless battles against mythical creatures in a massive action-packed RPG adventure!

Battle the Dark Prince & his monsters with a brave army of knights in epic role playing game action. As the Knight Commander, collect powerful heroes, craft armor with rare elements, embark on legendary quests & join a multiplayer guild to protect your kingdom!

*NEW Battle Pets!*
Pets have joined the fight for glory! Hunt, train and raise heroic companions to aid your knights in battle.
評価数とランキング順位の推移
ゲームの評判
Time killer It's a good time killer.. But the arena takes too long to be able,to keep up a streak without spending gems
普通 特に面白い訳でも無いけれど、つまらなくもない。ズルズルとなんとなく遊んでしまうタイプ。
最高 最高
よか よか
面白い! 山本裕子