レース/スポーツゲーム
面白いと評判のレース/スポーツゲーム!
Pro Darts 2020



 Google Play 更新日 : 2019/12/22

〈Android要件〉
 デバイスにより異なります

〈インストール数〉
 5,000,000以上

〈バージョン〉
 デバイスにより異なります

〈提供元〉
 iWare Designs Ltd.

4.2




71,873人
プロモーション動画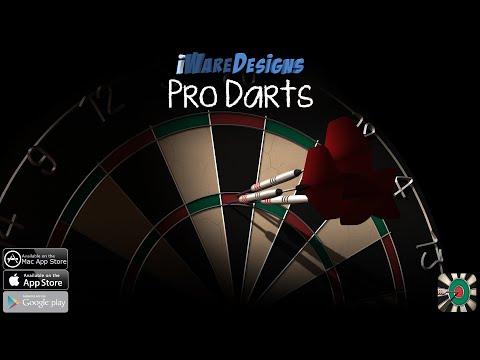 ゲーム画面 
※クリックすると拡大し、ダブルクリックで閉じます。
ゲームの説明
Following the worldwide successes of Pro Snooker, Pro Pool and our other sports games iWare Designs brings you Pro Darts 2020; one of the most feature packed and playable darts games available for mobile devices.

With fully textured 3D game environments, specialist custom boards for standard and more obscure game types, and millions of possible dart component combinations, Pro Darts 2020 is the complete package for both casual and serious gamers.

The simple 'swipe to throw' interface combined with an innovative adjustable 'player assist' system allows everyone from novices to pros to pick up and play the game instantly at their own skill level.
評価数とランキング順位の推移
ゲームの評判
起動しない
スリル感はあまりないが 投げたい場所に飛ぶからゲームとしてなら楽しめる。ただ、ゼロワンしかないのかな?レジェンドでも弱いからもう少しNPCが強いと☆5
どんだけ勝たせたくねーんだよ 一番弱いモードで相手が40で一撃とかふざけんな、なに?逆転補正?
課金 課金しないと、ダメやなー
今までのダーツゲームの中で 一番良く出来てますね!コンピューターのアレンジもマトモだし!楽しませてもらってます!!