5,565位

前回 5,573位




パズル/思考系ゲーム

ひまつぶしに最適なパズル/思考系ゲーム!

Viking Village



 Google Play 更新日 : 2018/2/20

〈Android要件〉
 4.1 以上

〈インストール数〉
 500,000~1,000,000

〈バージョン〉
 7.7.4

〈提供元〉
 Limitless Fun, LLC

4.2




6,265人
プロモーション動画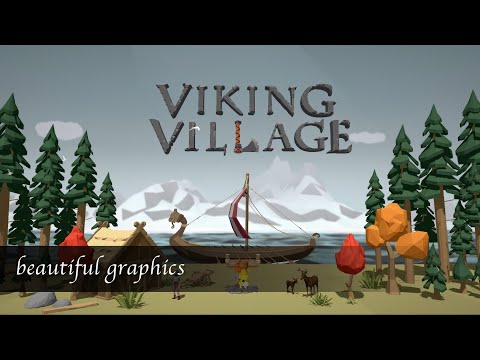 ゲーム画面 
※クリックすると拡大し、ダブルクリックで閉じます。
ゲームの説明
A free classic RTS game brimming with pure fun! No timers, energy system and loot crates. Play offline! Only IAP in the game are *optional* hero characters!

Note: Core game is completely ad free. An ad is shown before/after playing a game, but it can be skipped after 5 seconds by tapping the button on the top left corner of the screen.

Viking Village is a minimalist real-time strategy/base defense hybrid game in which you build and defend a village from evil knights. Collect resources, build archer towers at strategic positions and control melee Viking warriors directly to survive. Attack enemy village and destroy their for to win. Capture powerful barbarian from the forest to add to your defense. Even control deer directly if you need some extra attack power! Attack pirate camps to get some extra resources.
評価数とランキング順位の推移
ゲームの評判
日本語訳追加して欲しいです お願いします
日本語が選択出来るのは、とても嬉しいですが、翻訳頑張って下さい。ゲームも今後の発展に期待しています。
初め方がわからない
新たな暇つぶしの神ゲーですね、やり方が分かれば簡単です、あと農民の女性の方の操作が出来ないのでそこら辺ヨロ(・ω・)スク(「・ω・)「
なんと言うか本当に 最高