ロールプレイングゲーム
面白いと評判のロールプレイングゲーム!
Daybreak Legends: Origin



 Google Play 更新日 : 2018/7/20

〈Android要件〉
 端末により異なります

〈インストール数〉
 1,000,000以上

〈バージョン〉
 端末により異なります

〈提供元〉
 Linekong Holdings Limited

3.6




32,455人
プロモーション動画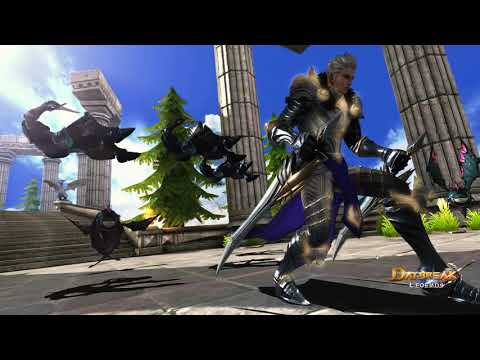 ゲーム画面 
※クリックすると拡大し、ダブルクリックで閉じます。
ゲームの説明
Daybreak Legends: Origin is a 3D MMORPG developed by a next-gen engine, it will grant you with great fluent combat and exquisite 3D graphics.

The game brings you seamless combat with thrilling blows and various combos! Various things keep you occupied in this game, such as various raids and duels, ranked matches, guild wars, warpet battles and dragon airfight.

●BACKGROUND●
The evil dragon comes, bringing disaster and war to the world. Only the legendary artifact can destroy the evil forces and retrieve light. In order to find the artifact and eliminate the evil, brave adventurers have embarked on a journey into the unknown.
評価数とランキング順位の推移
ゲームの評判
日本語が適応してないけど割と楽しめる。課金した方が楽
何言ってるか全く理解できないが、楽しめる。キャラクターの外見に個性がないのがちょっと残念です
日本語非対応 好きな人は好きだと思われます
意味不明
Honestly I can t say anything good or bad regarding the game..yet, it succeed playing w my patience ..i can t even made character creation. FIRST. the update confirmation start it say \"need to download 41 mb update (hmm not very big file i thought),..then there come thke process download start w 5 percent The thing is the update process is not stable. when it does reach 30 something percent it get back to 27 percent update and it move so slowwww for just 41 mb update file and if i become impatient and restart the download it start at 5% again..It didnt even record previous data download Dont tell me to buy new phone w 4 gb ram or new internet connection FiX the bug and ill be glad to took the 1 star Update: after today I can enter the game Seem like it had been fix (while there is hick up a bit during data download Graphics is good and sound too Will focus on gameplay for now There..the one star gone :)