3,611位

前回 3,629位




お手軽ゲーム

かわいいと話題のお手軽ゲーム!

Hello Yogurt
このゲームは、2019年1月17日にオススメゲームに選定されました。



 Google Play 更新日 : 2019/9/6

〈Android要件〉
 5.0 以上

〈インストール数〉
 1,000,000以上

〈バージョン〉
 1.22

〈提供元〉
 LoadComplete

4.6




34,192人
プロモーション動画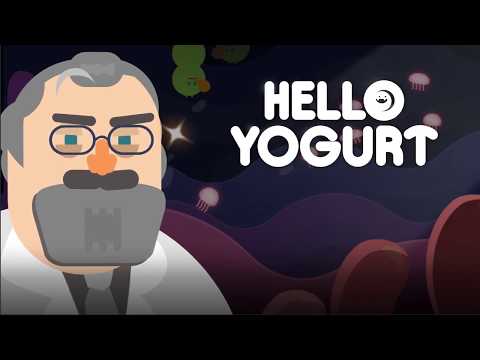 ゲーム画面 
※クリックすると拡大し、ダブルクリックで閉じます。
ゲームの説明
★ A new game from Macaron Studio, the game studio that produced Kick Hero, Devil Eater, and Lonely One!
★ A simple but high-quality jumping game that will keep you immersed in the world of science!

[The Beginning of the Experiment]
- The Story of Mechnikov, Father of Lactobacillus and Best Student of Pasteur -
** This game is inspired by true historical events.

"I have discovered the secret to preventing old age: lactobacillus.
評価数とランキング順位の推移
ゲームの評判
Outstanding! Not only does this game have adorable visuals and music, but is surprisingly educational to boot. Will definitely recommend, and would be interested in purchasing merchandise.
이 게임 완전 추천해요!!!
可愛い。 効果音がもっといろんなのあるといいなー
最高に面白いです。
すごくいい!!