9,225位

前回 9,271位




シミュレーションゲーム

面白いと評判のシミュレーションゲーム!

Truck Simulator PRO 2



 Google Play 更新日 : 2017/4/6

〈Android要件〉
 4.0.3 以上

〈インストール数〉
 10,000以上

〈バージョン〉
 1.6

〈提供元〉
 Mageeks Apps & Games

3.8




1,627人
プロモーション動画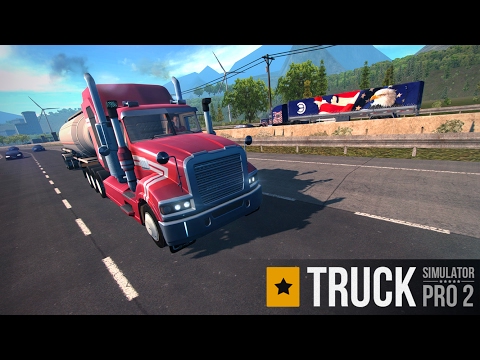 ゲーム画面 
※クリックすると拡大し、ダブルクリックで閉じます。
ゲームの説明
Start the engine and feel the power of huge trucks while driving through US

This is the moment everybody has been waiting for - we present brand new Truck Simulator PRO 2, the bigger and better version of highly successful last year's edition. Build your transporting empire driving huge and powerful trucks on American soil in the best and most advanced simulator game available on mobile devices.

Enormous open world with precisely mapped thousands of miles of roads awaits for your arrival. Admire carefully designed viaducts, huge road intersections and bridges as well as more diversified routes amongst hills, valleys, dikes and swamps.. In TSP 2 you can explore half of USA's highways and visit 10 big cities: Las Vegas, Denver, Phoenix, San Francisco, Los Angeles, Helena, Portland, Salt Lake City, Seattle, El Paso, Albuquerque, San Diego.
評価数とランキング順位の推移
ゲームの評判
Kenworth W-900が欲しい
すごくリアルでいい
楽しい
面白い
起動すると強制終了するお金返して!