5,640位

前回 5,609位




アクションゲーム

面白いと評判のアクションゲーム!

Fury Turn
このゲームは、2018年6月26日にオススメゲームに選定されました。



 Google Play 更新日 : 2018/9/7

〈Android要件〉
 4.1 以上

〈インストール数〉
 100,000以上

〈バージョン〉
 1.6

〈提供元〉
 Anji Games

4.7




3,528人
プロモーション動画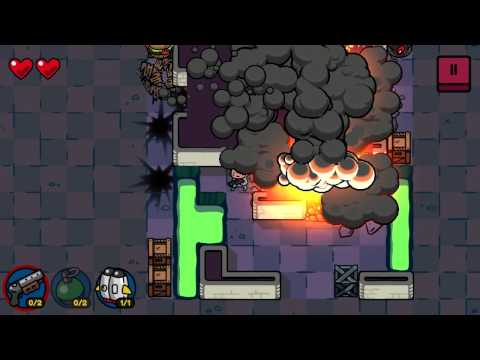 ゲーム画面 
※クリックすると拡大し、ダブルクリックで閉じます。
ゲームの説明
Save the scientists! Prevent biological catastrophe! Eat all the burgers on the way!

An amazing combination of story game, turn-based tactical action and puzzles. Evacuate scientists on a helicopter, do selfie against the background of apocalyptic landscapes, take part in massive battles of enemy and friendly monsters, and even take control of one of them!

This game has a plot, tiny story cartoons and cutscenes!

A lot of artful enemies, each with their abilities, strengths and weaknesses waiting for you in the most unexpected places, and sometimes just drop right on your head!
評価数とランキング順位の推移
ゲームの評判
一番、最初でつまってて何をしたら良いかわからない。
かなり頭使うゲーム。面白いです。続き待ってます。
とても面白い。「んなあほな!」ていうのがなくて全てが理にかなってる。 Request a sequel
面白いですありがとう