アーケードゲーム
Hills of Glory: WWII



 Google Play 更新日 : 2013/3/18

〈Android要件〉
 2.1 以上

〈インストール数〉
 5,000~10,000

〈バージョン〉
 1.0.1

〈提供元〉
 happy IP

3.7




184人
プロモーション動画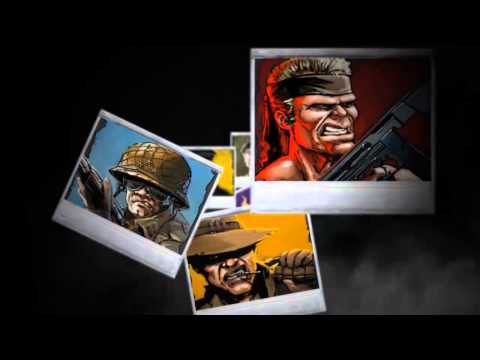 ゲーム画面 
※クリックすると拡大し、ダブルクリックで閉じます。
ゲームの説明
Choose your favorite combatants and face up to the successive waves of soliders and tanks.

Top-notch graphics, humor and a fun game all the way through; this is the future of Tower Defense!

Powerful weapons, each more surprising than the other: rifle, mortar shell, molotov cocktail, grenade…

Pure action in a very rich campaign mode and in an infinite mode

Hills of Glory WWII comes with the Open Feint social platform: there are trophies to win, scores to publish online, records to beat.
評価数とランキング順位の推移
ゲームの評判
ステージが少ない。何の役に立つのか分からない武器もある。「電撃」とか、最早WWⅡでは無い。
難しいけど ハマる! 自分の勝ちパターン 戦略で 進め!!