9,758位

前回 9,753位




アクションゲーム

Super Boys - The Big Fight



 Google Play 更新日 : 2019/4/13

〈Android要件〉
 2.3 以上

〈インストール数〉
 100,000以上

〈バージョン〉
 1.29

〈提供元〉
 Mooff Games

4.1




6,238人
プロモーション動画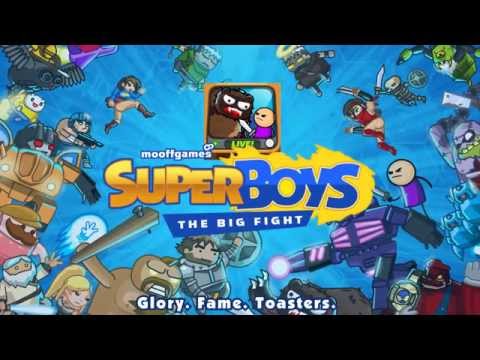 ゲーム画面 
※クリックすると拡大し、ダブルクリックで閉じます。
ゲームの説明
Super Boys has been fixed as of April 13th 2019. Make sure you have VERSION 1.29. If you had a device that crashed, please try again and consider re-rating the game. Thanks.

The year is 2019 and everyone's bored of TV, celebrities and games. Everything is inflated.

S U P E R B O Y S - The Big Fight, is an ultra violent TV show where fighters from across the globe form teams that clobber each other to win money, toasters and blu-ray players.

評価数とランキング順位の推移
ゲームの評判
スマブラはスイッチでやろうねw
good!
switchのスマブラをやった方がいいです。 技が出るごとに固まります。まともに遊べません。
起動できないなくて腹が立つ
起動しない 助けて