リズム系ゲーム
Tap Tap Reborn: Best of Indie Music



 Google Play 更新日 : 2017/5/4

〈Android要件〉
 4.0.3 以上

〈インストール数〉
 1,000,000以上

〈バージョン〉
 1.6.0

〈提供元〉
 Amanotes JSC.

4.1




13,667人
プロモーション動画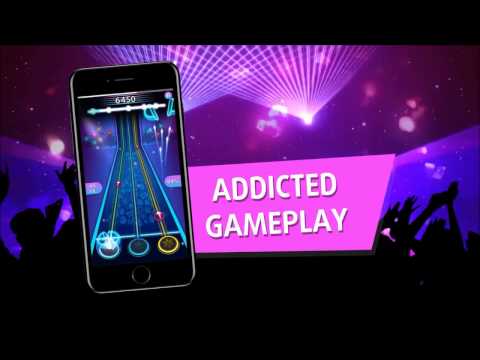 ゲーム画面 
※クリックすると拡大し、ダブルクリックで閉じます。
ゲームの説明
Tap Tap Reborn: Best of Rhythm is a beat tapping game that will redefine the way you enjoy music by offering an immersive music experience by allowing you to literally touch the beats.

---------- How to play ----------

Playing this is simple, but it is not easy at all - just feel the beats with your fingers: tap the ball as it passes scoring areas. The higher combo you reach, the greater your score will be.

Turn on maximum volume or use headphone for the best experience as the songs are all about EDM and Rock. You can even try this awesome music game with your rock band or challenge your friends directly and beat them.
評価数とランキング順位の推移
ゲームの評判
広告が少し鬱陶しいが、許容範囲
リズム感養われる
広告が多いけど なんか久々の復活なのかな?リベンジ4からだいぶ日が空いてるけどやっぱりいいですね☺ただ、当たり判定と、何もないときのタップがミスになるのが少し厳しい。。。
いい