お手軽ゲーム
面白いと評判のお手軽ゲーム!
Trainz Simulator



 Google Play 更新日 : 2014/1/8

〈Android要件〉
 2.3 以上

〈インストール数〉
 50,000以上

〈バージョン〉
 1.3.7

〈提供元〉
 N3V Games PTY LTD

3.7




2,385人
プロモーション動画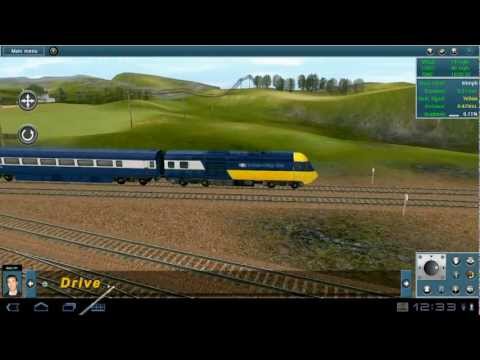 ゲーム画面 
※クリックすると拡大し、ダブルクリックで閉じます。
ゲームの説明
Join the world's #1 train simulator franchise! Build it, drive it or operate your very own 3D railroad.

With Trainz custom built input system to get the most out of the touch functionality you'll find driving Trains, laying tracks, creating layouts and completing scheduled tasks a breeze. Trainz Simulator THD is packed full of content, routes and sessions to give you the best Train experience on any mobile platform. Trainz Simulator THD is a world first for Android!

Trainz Simulator includes everything you need to build and operate your own dream railroad. You can build a fun layout in minutes, faithfully recreate a railroad from days gone by or develop a fully fledged prototypical route; the choice is yours.
評価数とランキング順位の推移
ゲームの評判
更新をしてほしい ふざけんなよ線路はバグるし更新はしねーしどういう事だよほんとにふざけんな早く更新しろ時々バグってアプリ落ちるし意味不明そういうところをなをしてほしい線路バグとかほんとにうざい早めに改善してほしい。
最悪 データ2回も消えたF☆U☆C☆K
蒸気機関車が1台しかないのが残念
機関車をもっと増やしたい
画質を良くしてほしい。