アクションゲーム
面白いと評判のアクションゲーム!
HEIST The Score



 Google Play 更新日 : 2014/4/17

〈Android要件〉
 2.2 以上

〈インストール数〉
 10,000以上

〈バージョン〉
 1.1.7

〈提供元〉
 N3V Games PTY LTD

3.7




672人
プロモーション動画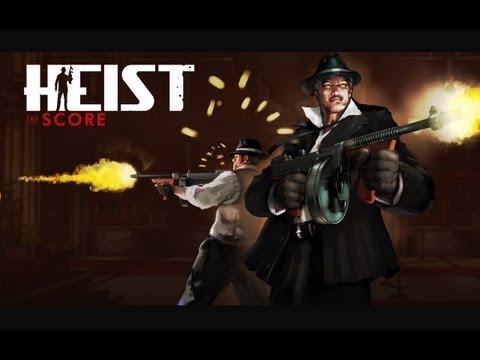 ゲーム画面 
※クリックすると拡大し、ダブルクリックで閉じます。
ゲームの説明
SHOOT FIRST. ASK QUESTIONS LATER ...

A simple bank job, yeah right. "Get in, get the combination, get to the vault and get out" so they said. When put like that it sounds easy. What actually happened is a whole different story ...

Heist tells the thrilling story of a daring bank robbery set in the prohibition era of 1920's America. A carefully comprised plan with as little mess as possible turns horribly wrong, leaving you to fight your way out of an impossible situation. What are you willing to do to come out on top?
評価数とランキング順位の推移
ゲームの評判