9,223位

前回 9,216位




アーケードゲーム

面白いと評判のアーケードゲーム!

Silly Sausage in Meat Land



 Google Play 更新日 : 2020/1/9

〈Android要件〉
 4.1 以上

〈インストール数〉
 1,000,000以上

〈バージョン〉
 1.4

〈提供元〉
 Nitrome

4.6




41,688人
プロモーション動画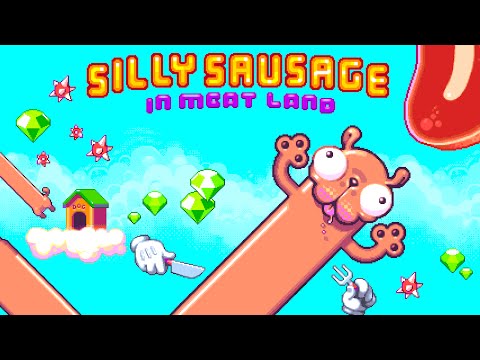 ゲーム画面 
※クリックすると拡大し、ダブルクリックで閉じます。
ゲームの説明
Meet our stretchy pooch : Silly Sausage in his adventure through Meat Land.

Swipe based controls will allow you to stretch through the air changing direction as you go. Latch onto a surface and your dachshund will retract to that spot.

Having an infinitely stretchy body is pretty handy!....but it's not all plain sailing. Your exposed body is vulnerable to all sorts of meat cutting instruments so don't over stretch yourself or you could end up butchered!

評価数とランキング順位の推移
ゲームの評判
ソーセージ この犬みたいなソーセージなんでからだのびるの?
BEST GAME IN THE WORLD
楽しい ソーセージ( ´∀`)
すぐ飽きる けど、ブロックに当たったときの嫌々はかわいー♡
IRCなど! おかしい?