パズル/思考系ゲーム
面白いと評判のパズル/思考系ゲーム!
Legacy 3 - The Hidden Relic



 Google Play 更新日 : 2019/3/14

〈Android要件〉
 5.0 以上

〈インストール数〉
 10,000以上

〈バージョン〉
 1.3.4

〈提供元〉
 No Signal Productions

4.5




1,225人
プロモーション動画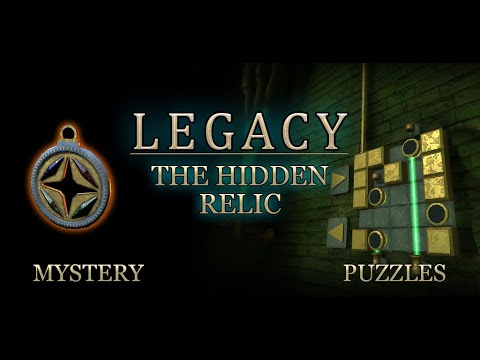 ゲーム画面 
※クリックすると拡大し、ダブルクリックで閉じます。
ゲームの説明
The adventure continues in Legacy 3. Challenge yourself with this 3d point and click adventure game. Enter a hidden temple to discovery a mystery that has taken place there. Solve the puzzles in order to advance - but beware, someone might be watching. Maybe you should have an escape ready?


Legacy 3 will test your intelligence and memory. Play slow, think, analyze, and the puzzles will be easier for you solve.

Play as an young archaeologist who sets out on an adventure to follow his mentor who's gone missing in an ancient pyramid filled with rooms and puzzles. In the pyramid you encounter puzzles and riddles that need to be solved to take you to the next room, and hopefully an escape. Connect the dots to solve the hidden secret that lies buried.
評価数とランキング順位の推移
ゲームの評判
面白かった。英語でストーリーはよくわからなかったので最後のオチもスッキリしなかったのが残念😢
内容は面白く良かったけど 高価格購入後 すぐセール価格だなんて……なんとも言えない気持ちになりました。