8,635位

前回 8,631位




パズル/思考系ゲーム

面白いと評判のパズル/思考系ゲーム!

PewDiePie's Pixelings - Idle RPG Collection Game



 Google Play 更新日 : 2020/5/22

〈Android要件〉
 4.4 以上

〈インストール数〉
 500,000以上

〈バージョン〉
 1.4.0

〈提供元〉
 Outerminds Inc.

4.7




83,267人
プロモーション動画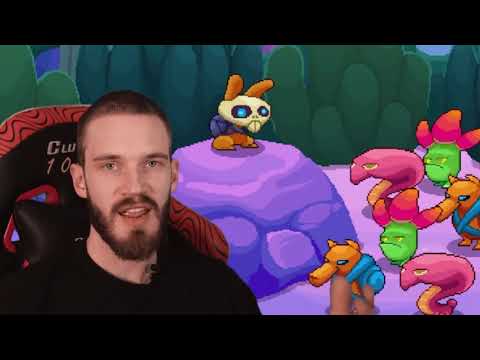 ゲーム画面 
※クリックすると拡大し、ダブルクリックで閉じます。
ゲームの説明
Journey to Pixeland, home of the cute and epic Pixelings.

Trouble brews; a mysterious being is consuming Pixeland's inhabitants. It's up to you and PewDiePie to battle against the threatening invaders and restore order to Pixeland's different worlds!

Build your deck of Pixelings and lead them to glorious victory! Collect and upgrade over 30 hand drawn pixel creatures in this EPIC Idle but not-so IDLE RPG Game. Make new friends and catch up with familiar faces from Tuber Simulator & Legend of the Brofist.
評価数とランキング順位の推移
ゲームの評判
PDP好きだけどこれは微妙 Legend of Brofistには遠く及ばない出来
pewdiepie好きならとりあえず入れとけ
Anything for the Bro army. Love you, Felix. Keep up the great work.
Lets go boomers
Es pewds, nada que hacer