Google Play 更新日 : 2019/9/21

〈Android要件〉
 5.0 以上

〈インストール数〉
 1,000,000以上

〈バージョン〉
 1.7.0

〈提供元〉
 Pancakegames CO.,LTD

4.0




25,566人
プロモーション動画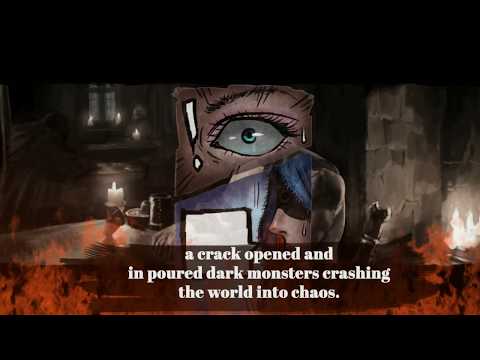 ゲーム画面 
※クリックすると拡大し、ダブルクリックで閉じます。
ゲームの説明
Minimum Specifications: CPU dual-core 1.2GHz, Ram 1.0GB
Recommended Specifications: CPU quad-core 1.4GHz, Ram 1.5GB


The dual-core device may not play depending on the desired use MEMORY amount. Please use as much as possible after you exit the other apps.

comes the new dark fantasy game


experience the thrill of hack-and-slash and high quality graphics.
評価数とランキング順位の推移
ゲームの評判
最悪
ディアブロライクで面白い!日本語対応になってるところも○です。
、 体力消費型のステージ選択型、つまらん
固まった 最初の武器装備チュートリアルでフリーズ。やり直してチュートリアルスキップすると強制終了。そして、そのままアンインストールしました。そういう作りなら素直に諦めます。日本語表記ないし。しょうがない。
AVGにてウイルス警告 ゲームが面白そうなだけに残念。