7,614位

前回 7,617位




レース/スポーツゲーム

AR.FreeFlight 2.4.15



 Google Play 更新日 : 2016/8/22

〈Android要件〉
 2.2 以上

〈インストール数〉
 1,000,000以上

〈バージョン〉
 端末により異なります

〈提供元〉
 Parrot SA

4.0




38,009人
プロモーション動画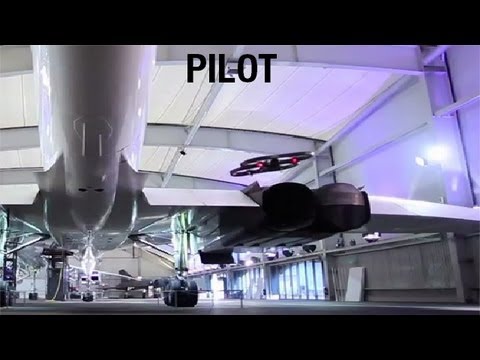 ゲーム画面 
※クリックすると拡大し、ダブルクリックで閉じます。
ゲームの説明
Discover and pilot the Parrot AR.Drone and AR.Drone 2.0 from Parrot using the new application, AR.FreeFlight 2.4.


INTUITIVE – Download AR.FreeFlight 2.4, the free control application, and you are ready to fly! By tilting your smartphone/tablet you control the direction of your AR.Drone. When you release control, the AR.Drone is instantly stabilized in the air. AR.FreeFlight 2.4 is compatible with the Parrot AR.Drone and the Parrot AR.Drone 2.0


FLY LIKE A CHAMPION – The AR.Drone is equipped with intuitive sensors that allow it to remain stable in the air, virtually flying itself. Anyone can fly like a champion as the embedded sensors allow for easy take-off and landing. With the AR.Drone 2.0 and AR.FreeFlight 2.4, you can access the exclusive and patented Absolute Control piloting mode for beginners that can be adjusted with your growing expertise.
評価数とランキング順位の推移
ゲームの評判
怠慢
enough4beginner but director mode wanted
over balance
最高です!