7,134位

前回 7,113位




シミュレーションゲーム

面白いと評判のシミュレーションゲーム!

Cop Duty Police Car Simulator



 Google Play 更新日 : 2020/1/23

〈Android要件〉
 4.1 以上

〈インストール数〉
 1,000,000以上

〈バージョン〉
 1.42

〈提供元〉
 Game Pickle

3.9




9,244人
プロモーション動画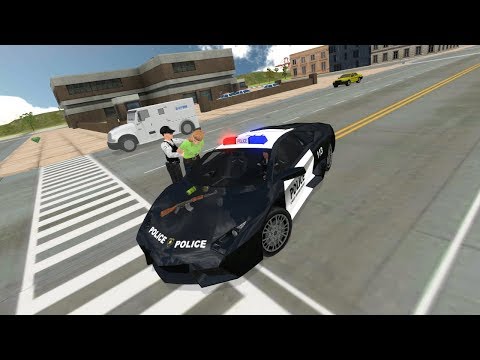 ゲーム画面 
※クリックすると拡大し、ダブルクリックで閉じます。
ゲームの説明
Take to the city streets as a busy beat cop and protect the civilians from criminals, robbers, and dangerous drivers in one of the best first person police car driving simulator games. Uphold your cop duty as a police officer and take on risky missions to arrest criminals and help clear the city of crime. Answer the call on your police radio to pursue the crimes in this intense police action game!

!! Cop Duty Police Car Simulator is a new open world driving simulator !!

Drive real police cop cars in a huge open city world filled with miles of road to drive on. Leave your car at any time and explore on foot around the city and surrounding countryside in the exciting open world action game.
評価数とランキング順位の推移
ゲームの評判
バグっていて全然良く無い
敵が居る時に画面中央に広告出てやられるとかゲームとしてあり得ないだろ
広告無しにしてほしい。
事案をもっと多くなってほしいのと、 応援を呼べるようにしてほしい。
ゲームは良いんだけど操作がねぇ